Chris Hemsworth is widely recognized as an Australian actor who rose to stardom after portraying Kim Hyde in one of the famous Australian TV series Home and Away. Moreover, Hemsworth's greatest success is his nickname, Thor. Well, he has featured in Avengers: Endgame (2019). Chirs is generally known as the highest-paid actor in the world who holds $90 million net worth in 2020.
The 36 years old handsome hunk has appeared as a fat thor in 2019 hit Marvel movie Avengers: Endgame. Lots of his fans want to know how he transformed into Fat Thor? The superhero Asgard god, Thor has been displaying his macho body to the fans from a long time ago. However, he has shown up with a fat body that was criticized by many of his fans.
Let's dive into the topic and explore how he became blubber thor and explore more about his filmography as well. Scroll and read the article to the end.
Chris Hemsworth Starred as a Fat Thor in Avengers Endgame
Amazing actor Chris Hemsworth came up with the incredible transformation in the 2019 hit Marvel Film. Moreover, the superhero film that arrived in April at the theaters surpassed all standards set by his previous installment Avengers: Infinity War. Furthermore, the blockbuster was a visual delight as well as character-driven, packing countless twists of plots throughout the film.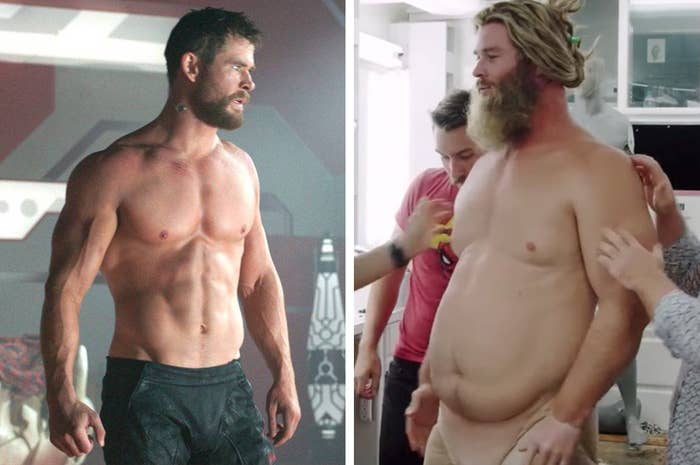 Thor's physical transformation despite the time jump was one of the surprising twists in the movie. When in despair, Thor showed up with a fat man. In a new look behind scenes at making Avengers, Hemsworth opened up about being Fat Thor: Endgame.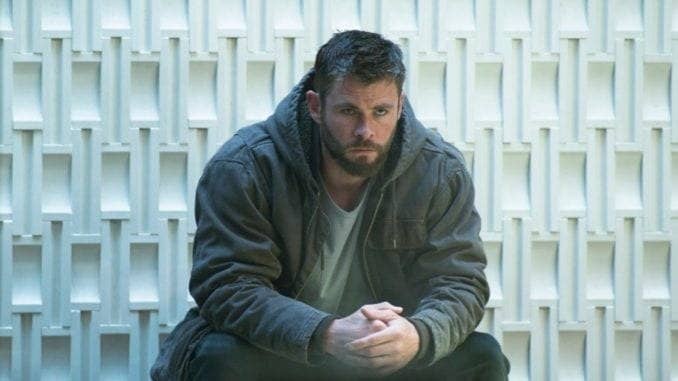 The 36-year-old actor was pleased to play a "modern iteration of Thor" describing it as "hugely empowering and enjoyable" in the clip released by IGN.
"We had a kind of fat suit that I think was 60 to 70 pounds. It's been the hottest I've ever been, "said Hemsworth.
Avengers: Endgame Insights
Chris appeared with an untreated long hair and beard in the End game movie. Well, he said to the media:
"We had the beard, the hair, these things that go in the mouth that sort of plump my cheeks a bit, which sort of had a little effect on the voice as well but in a good way, it was a different Thor,"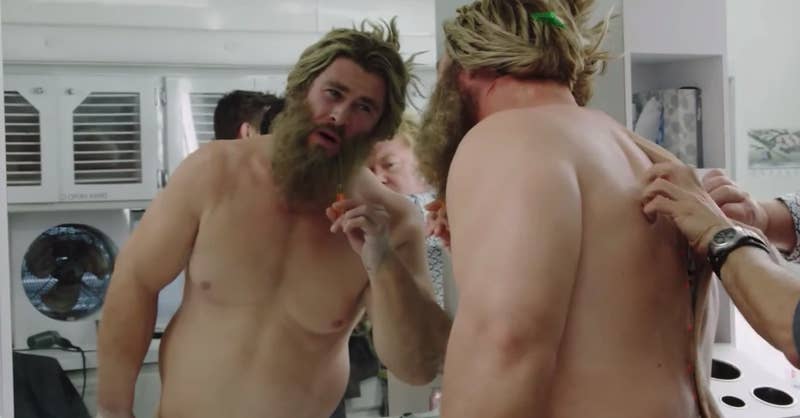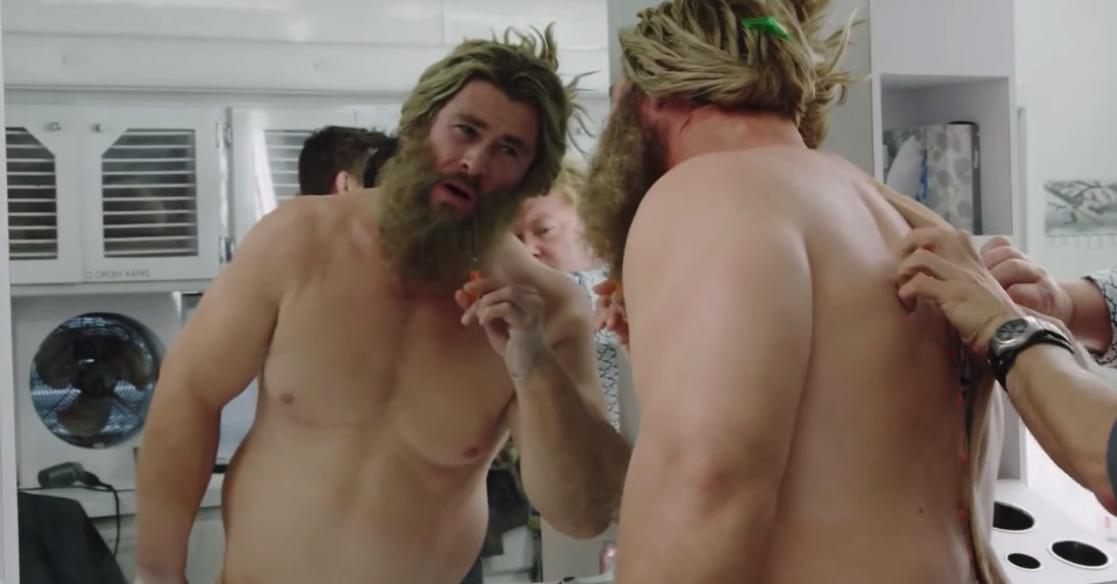 On the other hand, Fans accused Marvel and the Endgame team of being fat-shamed, accusing Hemsworth for "cheap and lazy". However, Chris tight his lip and stayed silent on the fat thor debate.
Also See: Ty Simpkins: Everything To Know About Endgame Actor
Moreover, Hemsworth went so far as to lie about a truly nonsensical spoiler involving Spider-Man and Ant-Man.
"It is incredibly exciting and enjoyable to be able to do this new version of Thor," Hemsworth said in a clip that will appear on Endgame's home-release edition.
Further, when shooting was held in Bangkok, during Christmas 2018, Jaiswal said to an interview with Koimoi: "I tried to take out some spoilers for Avengers: Endgame. I asked him how is Thor in it? What will happen with Captain America and Iron Man?
AVENGERS ENDGAME "Becoming Fat Thor" Behind the Scenes Bonus Clip (2019) Chris Hemsworth Move HD
Chris Hemsworth and Rudraksch Jaiswal's latest film Extraction sees Hemsworth playing a black-market agent with the mission of retrieving an international crime lord's kidnapped son.
Also See: Fans are seeking help after the end of Game of Thrones
Short Biography of Chris Hemsworth
Chris Hemsworth was born as a Christopher Hemsworth 11 August 1983 Melbourne, Victoria, Australia. He has been active in the entertainment industry since 2002. Moreover, he is the proud son to Leonie who is an English teacher, and Craig Hemsworth, a social-services counselor.
As known, Chris (Fat Thor) has two siblings and he is the middle of three boys whereas the name of his brothers are Luke and Liam. Well, both of his brothers are actors. Matter of fact, Hemsworth's maternal grandfather is a Dutch immigrant and his grandmother is of Irish descent.
He grew up with her brother in Australian Outback in Bulman, Northern Territory. As per educational background, Chris attended Heathmont College.
For More Interesting articles, visit Wikye.com