In the name of fame, an ambitious musician James Potok stood up from his seat during a jamaica-bound flight from Toronto and announce that he has contaminated coronavirus. Moreover, he simply did such an act so that he will be viral on the internet.
Man claim it was simply to make a joke but most of the people attending the flight were business persons, family, friends, etc who did not like such nonsense. Of course, without a doubt, he had to pay a hefty amount of charge from that incident. More than 495 people have died in China due to this fatal coronavirus and this kind of activity is not acceptable said by authorities of Toronto airlines.
WestJet flight 2702 Pilot Announcement
These in-flight announcements were all heard by telegraphy readers and who were on the plane. Returning to home Toronto, WestJet flight 2702 announced, saying Coronavirus infected person is on the plane.
The pilot explained, 'Good morning ladies and gentlemen'. "You have noticed that the plane is about to land back to Pearson airport, a man in the flight claims he has coronavirus. This is an emergency landing over and out."
After the pilot announcement, WestJet flight 2702 was diverted back to Pearson Airport on Monday morning and landed after two hours in the air. Furthermore, a total of 242 passengers and James Potok had to leave the plane wearing a protective mask and gloves.
A WestJet spokesman, Morgan Bell, stated in a statement that law enforcement authorities and medical officials were asked to organize the flight when everyone returned to Toronto.
Bell wrote, "Out of an abundance of caution, our crew followed all protocols for infectious disease on board, including sequestering an individual who made an unfounded claim regarding coronavirus". "We can not currently provide additional information on the incident as a result of the presence of law enforcement and the safety of our guests".
WestJet said the flight crew followed all onboard procedures for infectious disease "out of an abundance of caution."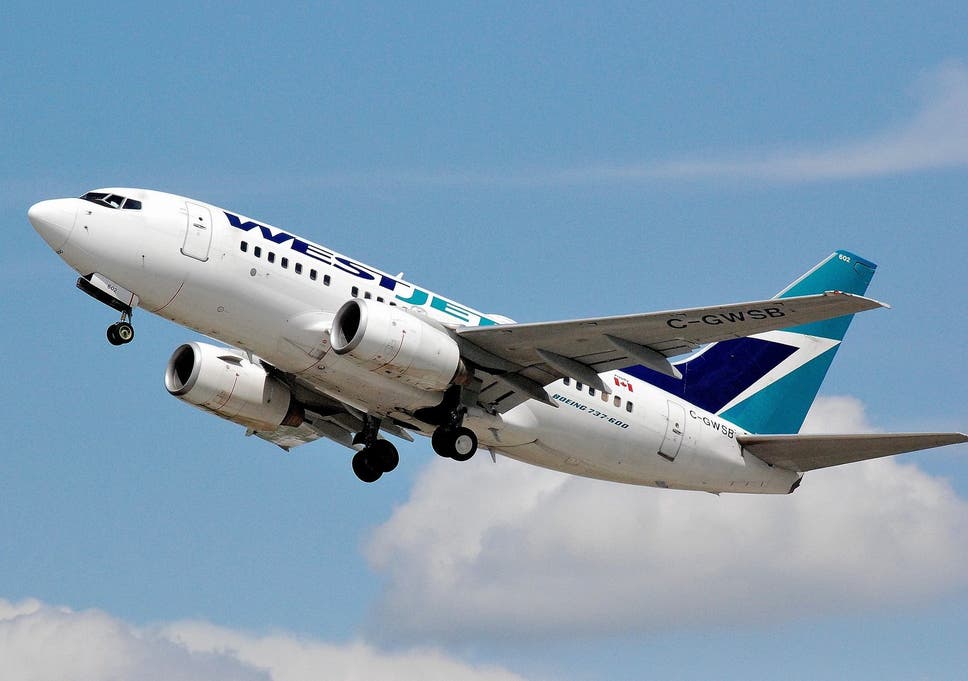 When the plane landed back at Pearson Airport, the man was taken by the medical officials and after examination, he was considered coronavirus symptoms free.
WestJet airline informed that all of the travelers who were scheduled to depart from Toronto to Montego Bay will again be rescheduled on February 4, Tuesday at 6:45 a.m.
Also Explore: Tips to Overcome the Fear of Jet Lag
Fake Claim For Fame
Talking at Newstalk1010, James Potok said Tuesday evening that he decided to get up and make the announcement in a viral video attempt.
He added, "It was just a joke and a viral video to get what I felt". "I've got my camera on my phone. I've just draw everybody's attention and said ' I've recently returned from the province of Wuhan. '
The man said that he doesn't feel good. In hindsight, that is not the smartest thing to do however, talk of a worldwide epidemic shook the heart of passengers in fear. He added it was never been my intent. Also, Potok said he never claimed to have contracted or identified with 2019 nCoV.
Vaughan's 28-year-old told City News ' it was just a joke ' after telling the 243 passengers: ' Can I get everybody's attention, please. Likewise, he told Newstalk 1010 that he regretted that the aircraft had been re-routed to Toronto and said that he felt bad for such childish activity.
Charged With Mischief
James Potok, a 28-year-old man from Thornhill Ont was arrested by Peel Regional Police. Moreover, he has been charged with one mischief count and one count of breach of recognizance. Potok will be appearing in the courtroom in Brampton on March 9.
Meanwhile, on  James Potok Twitter, he re-tweeted news stories about the incident. A message under his name on Facebook reads: "Going viral goes BAD!
Passenger View On the Incident
Passenger Julie-Anne Broderick stated on the incident that she saw a man taking video and uttering he had coronavirus. Also, the air hostess came and gave everyone a mask and gloves.
Further, she said, "I guess this guy thought it was a funny joke but it's just really weird".
In addition, one of the passengers said, we were just over Florida. Well, suddenly an announcement took place and the plane flew in the opposite direction, back to Toronto. All of us were very confused and worried about the incident.
In the name of fame and viral video, some people do an irresponsible act which is not acceptable. I hope he won't do such activities in the future. As per law, he must pay a heavy amount of fine to law enforcement, from a passenger point of view.